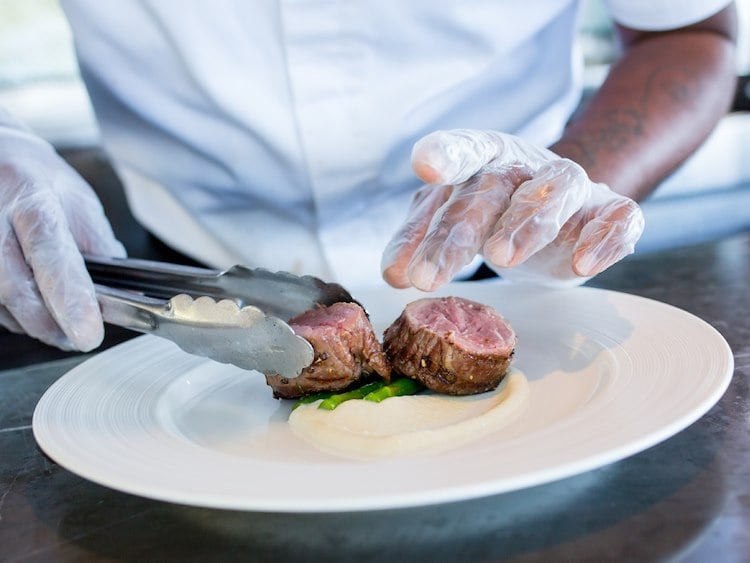 Say hello to chef Ritesh Kumar at our Fiji resort
The Tuna Tartar is one of Ritesh's favorite seafood dishes to craft at Fish Bar. This well-known entrée jumpstarts a tantalizing culinary journey from the Sea Salt Menu. Sous Chef Ritesh Kumar leads the talented culinary team at our restaurant with passion to create unique and artful dishes for every resort guest.
Having been a part of the culinary world for 17 years and counting, Ritesh found inspiration in his former colleague and mentor, Afufid Dean, who motivated Ritesh to become the master of his own craft. Ritesh joined Fiji Marriott Resort Momi Bay as part of the pre-opening team before the resort officially opened in 2017. Since then, Ritesh's greatest motivation as a chef has been the ever-evolving tastes of guests. Moving between the various restaurant stations at the resort, Ritesh prepares a variety of diverse cuisines such as Mediterranean, Fijian fusion, Indian, seafood specialties and more, which challenges him to create new and exciting dishes to suit each guest's appetite.
Since joining the Fish Bar kitchen, Ritesh had set a goal to create a menu that brings out the best in local flavors, as well as complements the essence of this upscale seafood restaurant, known to serve some of the best of the land and sea. Alongside an extensive wine list, the Sea Salt Menu has now become a signature to the restaurant. This fine dining experience is a must try when visiting Fiji. If you dine at the Fish Bar, Ritesh is always glad to share more about his inspiration for creating the menu.
When he isn't in the kitchen, Ritesh enjoys sailing and fishing trips. During these excursions, he finds the sand bar an amazing spot to stop and snorkel around.